This app is going to change your life and I can't wait for you to see it!
xx Love Lilly xx
GUIDED WORKOUTS
Get fit, get confident and get ready to smash your goals with the LEAN workout classes, guided by me, Lilly! Designed with your goals in mind, choose one of these guided workout classes: Hourglass Sculpt & Tone, Booty Pump & Lean Legs and Full Body Fat Loss & Abs. Suitable for any and all levels, with progressions and regressions for all movements and the ability to train at home or in the gym. Familia, there's no excuse!
PERSONALISED MEAL PLANS
Find 100's of recipes for Omnivore, Vegan, Vegetarians and Pescetarians on the app, all created by our sports nutritionist exclusively for LEAN! Customise your meal plan to your needs and use my educational videos to help answer all your questions about all things nutrition.
CAST TO TV OR WATCH ON WEB
Watch and access all LEAN content from anywhere and up to 4K resolution. Hook it up to your laptop, cast to your TV or whatever is easiest to help you work out across devices! Easily search for all classes - so you can get straight to working up a sweat!
PHYSIO & HOW-TO LIBRARY
Get the most out of your sessions with a huge library of how-to videos so you can have perfect form, maximize output and avoid injury! With my expertise as a physiotherapist, this library will help you manage and prevent injuries.
JOURNALING & HABIT TRACKER
Familia, mental health is just as important as your physical health, which is why the LEAN app has a dedicated journaling section where you can track progress and write down your thoughts. And the habit tracker will support you in creating new habits you want to form so you can start living your healthiest and happiest lives.
IN-APP STORE
Shop all the LEAN kit without leaving the app, to help you take control of your goals (convenient, we know!). You'll enjoy first access to drops with everything ranging from resistance bands to superfood protein powders with lots, lots more to come…
Experience the best of LEAN with Lilly, in the app
ANNUALLY
£6.67 per month
Recurring billing. Cancel anytime.
What Transformation Could You Achieve?
Hundreds of thousands of women have seen the benefits of LEAN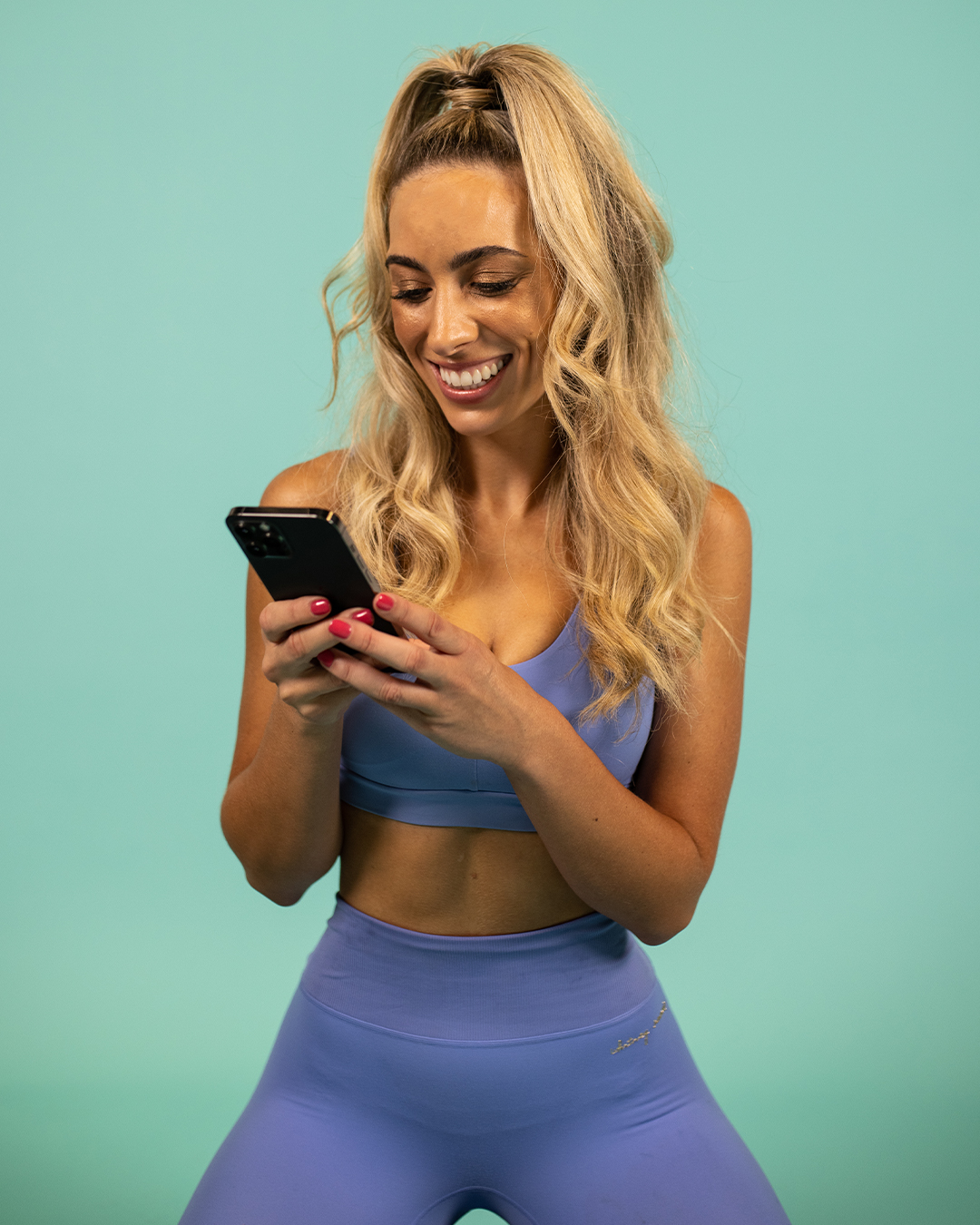 LILLY & THE FAMILIA
I'm a qualified physiotherapist and pilates instructor, and a former physio for a few Premier League football clubs in England.
My focus now is on transforming the health and fitness of the 2.8m women around the world in our community - which we call "The Familia".
LEAN is all about taking control, feeling confident and making changes towards a healthier, happier lifestyle.
We're only just getting started, so come and join us!
WHAT THE LEAN FAMILIA ARE SAYING
Join The #LeanWithLilly Familia!
Sign up to receive weekly workout programs, recipes and more